Worried You'll Feel "Awkward"?
Worried You'll Feel "Awkward" In Front Of The Camera?
One of my most common concerns I hear as a wedding photographer is that couples worry they'll be "awkward" in front of the camera. Oftentimes their wedding is their first experience being professionally captured -- they have no reference point for what the session might look like, and the idea that their relationship and such a personal day in their lives is the focus can certainly be a bit daunting!
Perhaps pop culture has a role to play as we often think of a photography session the way it is portrayed on television -- a fancy indoor studio with big lights, cords running every which way, hair and makeup artists scurrying about and a photographer obsessively taking 100 photos a second rapid-fire style. I'll let you in on a little secret: even professional models would feel a bit intimidated by this scene!
Good news though -- if this is the image in your head take a deep breath, relax, and rest assured that your wedding photography session will look completely different from this. The role of a good photographer is first-and-foremost to prioritize the comfort of the couple, making them feel confident, beautiful and at ease during any photography session. If the thought of working with someone like that already makes you feel more relaxed you're on the right website. You found me, your Ontario wedding photographer!
As you go through this website and specifically my portfolio you'll notice right away that my style of capturing moments is quite different from that of other photographers you may have seen. I believe in images that together tell a story, like the pages of a good book, leaving the viewer with a the same emotion that was felt on the day. To achieve this my approach is typically very hands-off, allowing the scene to unfold in front of my lens as it exists in real time. I might work behind-the-scenes to set the stage for moments to unfold -- perhaps tidying a corner of the room, hanging the dress in a window or opening a curtain. I may also ask for little things -- can you hang out over here in this beautiful light? Is it okay if I leave this door open for a few minutes so I have a bit more space? After that though, I document quietly and allow your story to be written through my work, giving couples and their family members the chance to soak in everything the day presents.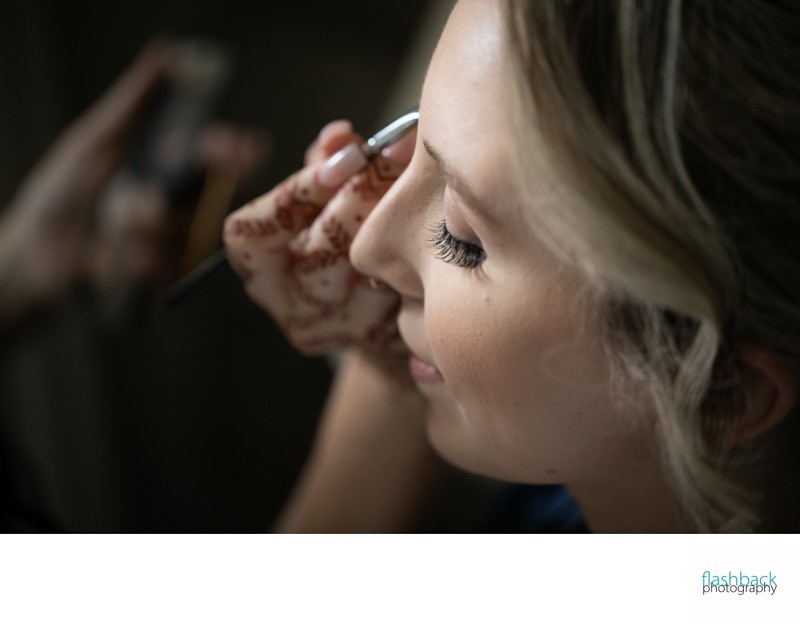 Dress Rehearsal For the Day
A few months prior to your wedding we'll plan your engagement photography session. Not to be confused with the actual day of your proposal -- which will already have happened -- the engagement session is a chance for the three of us to get together in a location that is different from where your wedding will take place. We'll spend an hour or so walking the grounds capturing portraits that showcase your relationship on a typical day.
Examples of moments we might capture include:
• the two of you strolling together hand-in-hand down a stone pathway
• a little dance on the beach before sitting together watching the sun set from the dock
• a quiet snuggle on a park bench
• a little whisper in the ear, a kiss on the cheek or a nose-to-nose rub
• the two of you looking at the camera, smiling for Mom's family photo wall (yes, we capture these more traditional portraits too!)
While our main goal is to capture a beautiful gallery of these little moments, I also find that the engagement session gives us a chance to get to know each other better and offers you a preview of what to expect during your wedding day portraits. Having this little "dress rehearsal" helps ease any nerves going into the wedding day, giving you one less thing to be worried about during the planning process. Below I have an image showing a couple at their engagement session and then the following summer at their wedding in a similar pose.