Family Formals
What are "family formals", you ask? Quite simply, these are formal, posed, camera-aware portraits of your immediate family members. We also capture these traditional portraits with the bridal party, and thus I have grouped them on this single page for clarity.
In many cases, these standard portraits become the most important images captured at your wedding day. I have a photograph of my great-great grandparents on their wedding day, and another taken a few years later that shows them with their four children -- including my grandma. Neither of these images is particularly "exciting", but they tell our family history and have become more important with every passing year. Having this part of our family heritage hanging on the wall in my home reminds me of the importance of photographs, and is the reason why I take family formals for every couple who trusts me to capture their wedding day.
Capturing authentic moments is always my first priority, and these Family Formals do not take the place of that documentary-style coverage. That said, both elements come together to offer a very well-rounded perspective on your day, including all of the people you love most.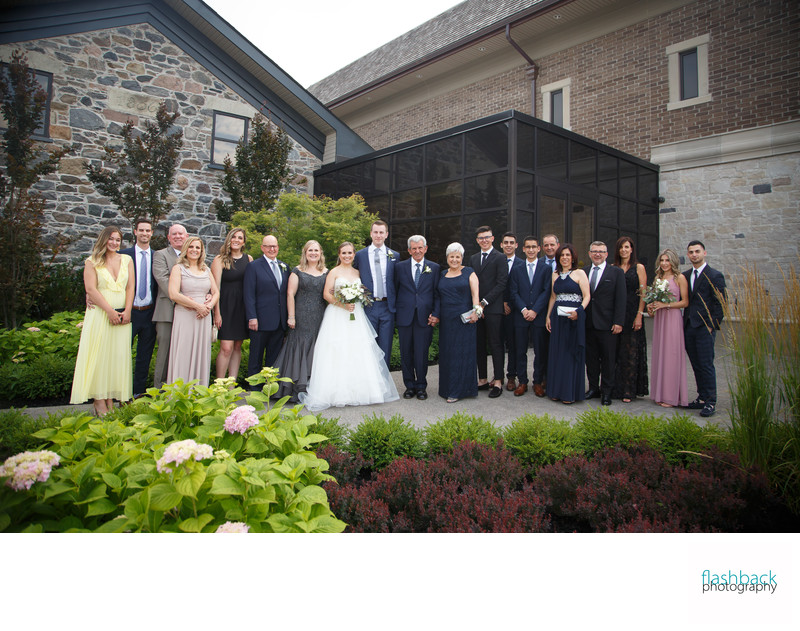 Approximately one month before your wedding I will send my Wedding Day Worksheet to you by email. This document will allow you to share important details of your wedding, including the groupings you wish to have captured during the Family Formals portion of the day.On the Worksheet I will ask you questions such as:
How many people are in your bridal party?
Are there any children in your bridal party?
What are the bride's parents' names? Does she have any siblings? Will her grandparents be present at the wedding?
What are the groom's parents' names? Does he have any siblings? Will his grandparents be present at the wedding?
Are there any step-parents on either side? Are they remarried?
Do the bride and groom have any children? Will they be at the wedding?
Who is in the bride's extended family? Who is in the groom's extended family?
Do the bride or groom have any pets attending the wedding?
Are there any situations I should keep in mind when posing your families? Deaths? Divorces? Uncomfortable circumstances of any kind?
Completing this Wedding Day Worksheet will ensure we are all on the same page. It will also allow you to relax knowing my team will ensure everyone receives their turn to have a family formal portrait taken.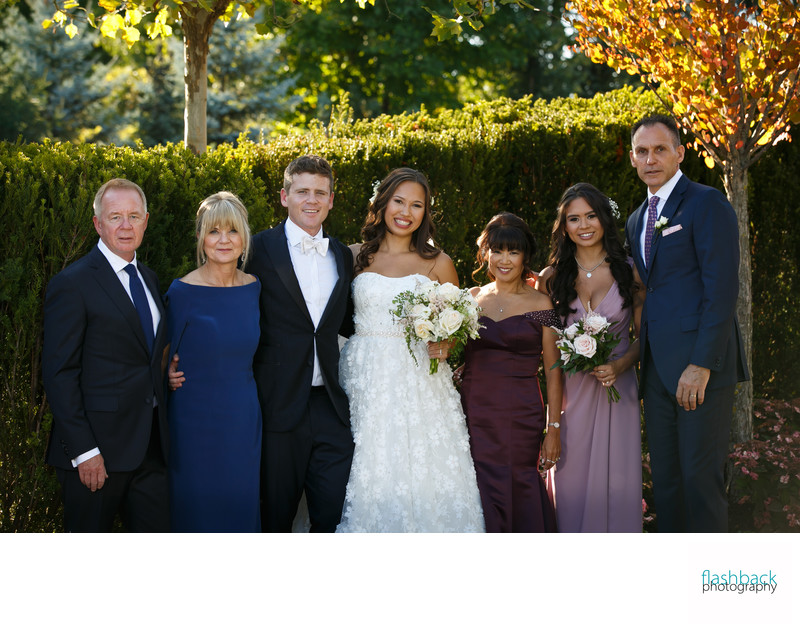 Key Tips to Keep In Mind:
1. When choosing a location for your family formals it is always helpful to have plenty of space -- the more, the better! I love to photograph this portion of the day with a long lens (it is beautifully flattering for portraits), which requires plenty of space between myself and the group being captured. We also need space along the side for those guests waiting to have their portrait taken. With enough space they are able to comfortably mingle and enjoy a quick drink without being in the way of the action.
Sometimes choosing a space is a matter of convenience. If we are in a church, for instance, it can be easier to have family formals taken there, rather than move everyone to a separate location. If you would rather go elsewhere, allow enough travel time for the drive, plus an additional 20-30 minutes for everyone to get into their vehicles, out of the driveway and parked at the next venue. Depending on that location, guests may need to take time to pay for parking or walk from the lot.
2. It is always helpful to assign a friend as the official "people wrangler". As I do not know your families personally, their role will be to locate individuals if needed. That said, I suggest sharing the importance of the photographs with your family members ahead of time. If they know how special this portion of the day is to you they will be far more likely to be present and fully prepared when their turn comes.
3. The basic list I will provide to you takes 40 minutes to complete, however you are welcome to add as many groupings as you wish. Please plan on 4-5 minutes for each grouping. While it may seem like a lot of time, this accounts for any small delays that may add up (i.e. someone running to the washroom), and allows everyone to relax and enjoy this portion of the day.If we are lucky enough to have leftover time, I assure you that this will come in very handy during portraits of your bridal party and the two of you alone. I'll use any minute I am given to create beautiful imagery for you.