Ontario Wedding Photography Rates
---
For current wedding collections, please contact us here:
Wedding planning is a very dynamic experience with many aspects all of considerable importance and happening at the same time. It can be difficult to make decisions: how many people should you invite? Where should the ceremony take place? Should there be a pasta course? Who should be in your bridal party? The list goes on, and it can get very complicated.
I believe that having a wonderful working relationship starts with open and honest transparency. My pricing structure is VERY simple.
I offer three collections that feature the most popular configurations clients have used to add engagement session, hourly wedding coverage, and handcrafted albums over the past ten years -- and they come with a built-in discount for bundling items together. Local wedding coverage begins at $2690. Full-day including two photographers and a custom wedding album, handcrafted in Italy, begins at $3590.
Discounts for weddings taking place in the off-season (December-March), or on a weekday (Monday-Thursday), are available on an individual basis. Let's chat about your plans!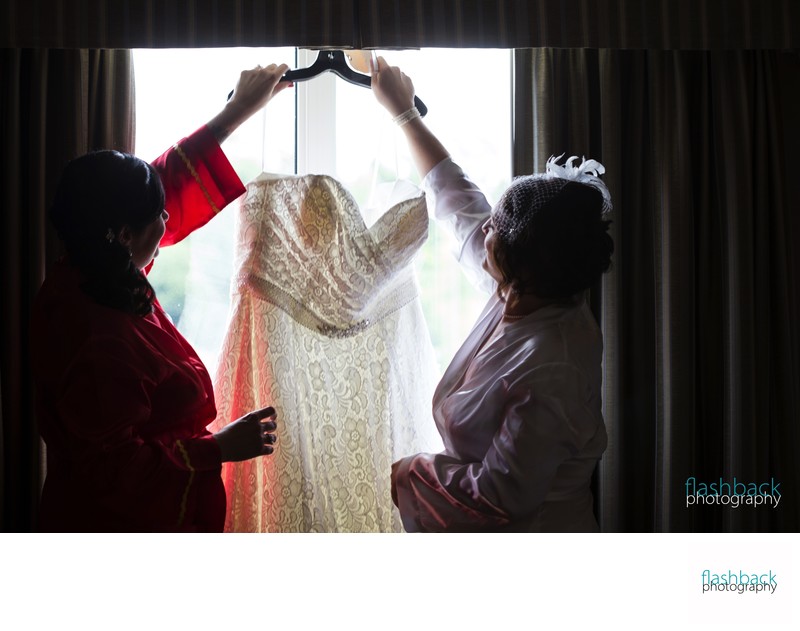 Want to learn more? Here are some frequent questions about pricing for wedding photographers in Toronto and the surrounding area:
Why are some photographers so much cheaper than others? Why are some photographers so expensive?
So many factors determine why the pricing of one photographer is different from another. Just as fine cuisine by an established chef is more expensive than fast food at the mall, you pay for the level of experience your photographer brings to your wedding day. A true professional should be able to confidently show you weddings they captured in a wide range of circumstances: rainy day weddings, weddings that took place late in the day or in dark environments, outdoor weddings, weddings in grand ballrooms, and weddings in backyard tents.
Professional photographers invest in regular upgrades to their equipment and education. Attending industry conventions is an important part of regular creative and technical development which less expensive photographers sometimes do not factor into their business. Similarly, carrying a liability insurance and equipment insurance is an important step some photographers skip. While their fee may be lower, you may have problems if your venue requires a certificate of insurance that they are unable to provide.
Packages vs A-La-Carte Pricing
Wedding photography is often bundled with other services in a collection of offerings. The goal is for the photographer to meet the needs of the majority of engaged couples all in one bundled offering. Many times these collections will include wedding day coverage, an engagement session, an album, post-wedding portraits or a combination of these. One photographer may include a second shooter, and yet another comes as just an individual. It can be very difficult to decipher.
Why do some photographers show all of their pricing information on their website, but others do not?
Some photographers work in a variety of different areas. Their rates for weddings further from their hometown may be higher because additional travel is required. Likewise, they do not charge local couples for unnecessary travel. Other photographers may work in destination markets and need to consider airfare as well as additional time away from their office and family during the weddings they cover. As such, they have custom pricing options for those destination weddings.