Downtown Toronto
There are so many reasons to love downtown Toronto -- the CN Tower, the historic brickwork on many buildings, the culture, and there just being so many activities available to incorporate into your engagement session.
Dog-Friendly? Yes, on leash.
Best Season to Visit: All seasons.
Privacy Level? Very public. We will be right on the city sidewalks much of the time. While I will make every effort to avoid this, it is inevitable that a few images will include some strangers and vehicles in the background.
Permit Required? Not usually. If you want to incorporate an indoor component we will need to request permission in advance and there may be fees associated.
Parking Fee? It depends where you put your car! A few streets have free parking but most have metres. There are also city-owned "Green P" parking lots scattered every few blocks that are a safe place to put the car, however will cost $5-$25.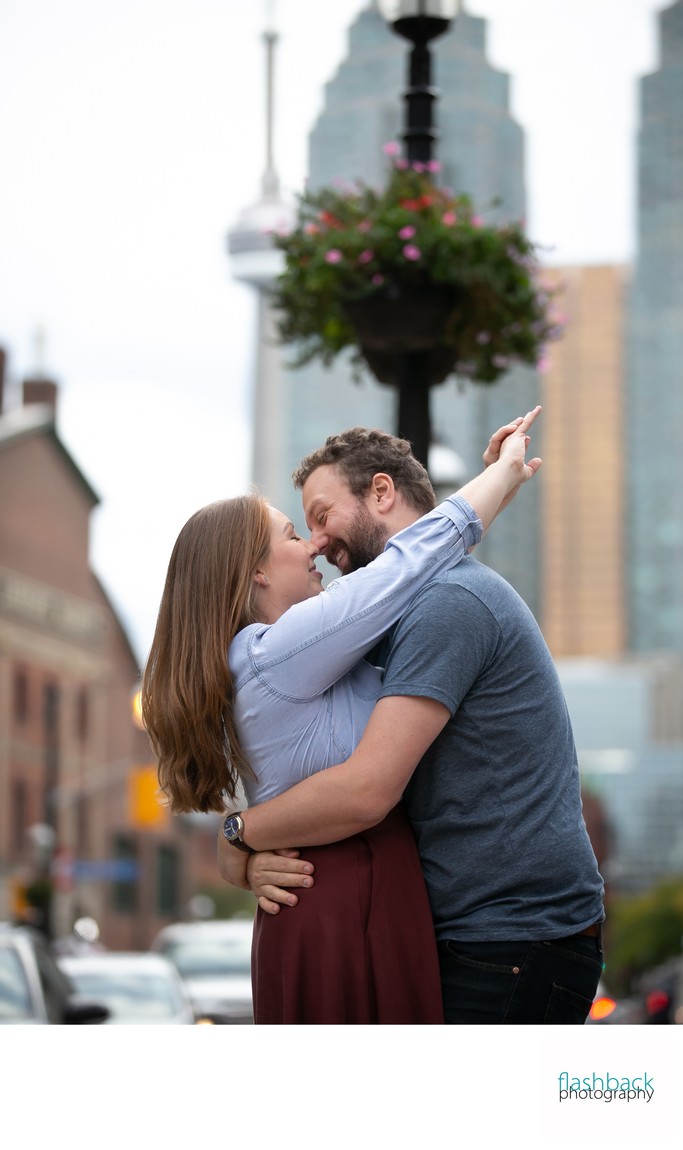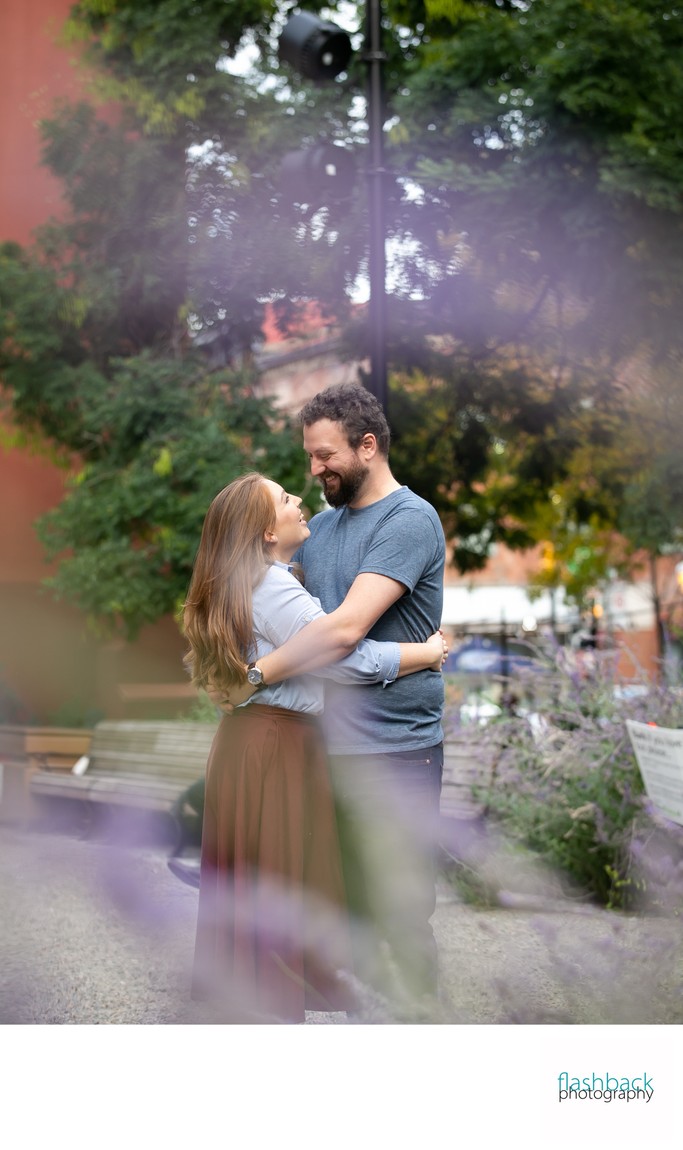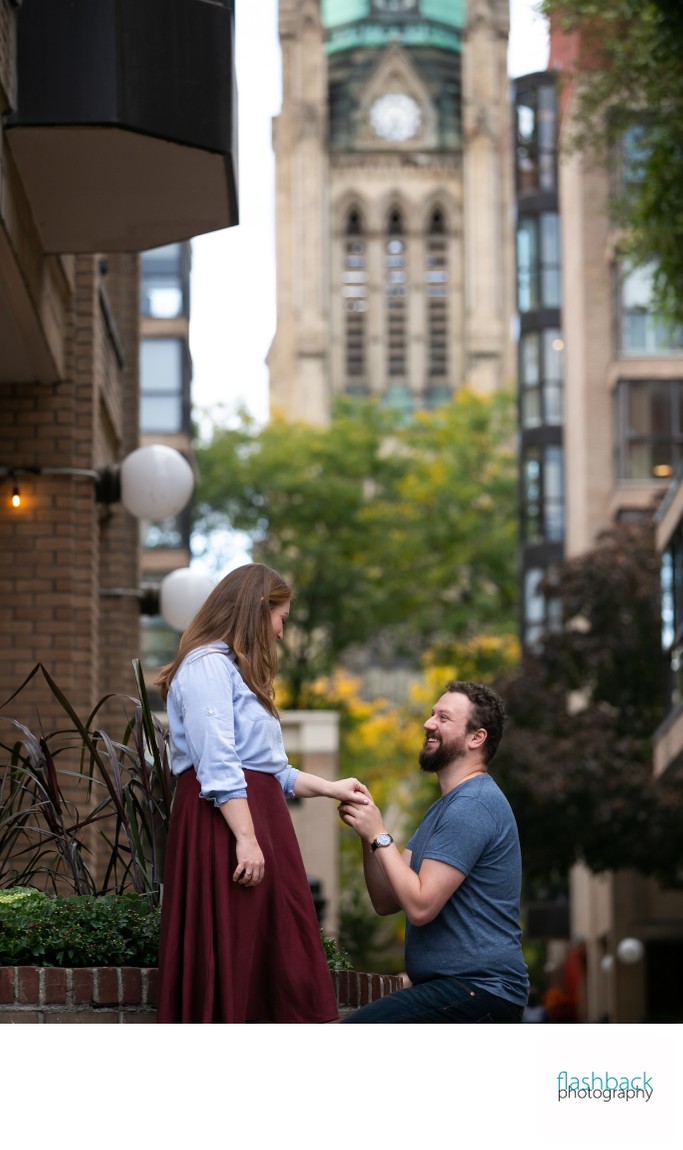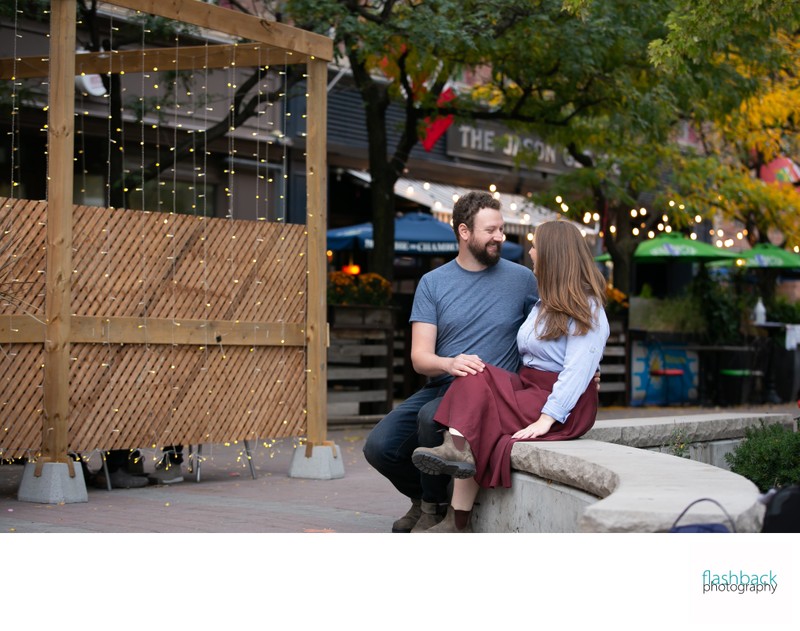 Interested in having your engagement session on the city streets of downtown Toronto? Let us know!