Six Mile Lake Provincial Park, Severn
Hiking trails, marsh areas, quiet lake-front views and gorgeous rock out-croppings define this natural location. There is a body of water at every turn, towering trees lining your path, and reflections galore. If you love the beach, you have a choice of three here! Two public beaches and one dog-friendly beach give opportunity for sandcastle-building, swimming, canoeing, kayaking and peddle boats. An additional fee applies for boat rentals.
Dog-Friendly? Yes.
Best Season to Visit: Summer/Autumn, although property is open year-round. In winter, the bare rock facing can be quite slippery. Be prepared with appropriate footwear and proceed with caution on trails.
Privacy Level: Very private on hiking trails. Moderately private in beach areas.
Permit Required? No, however there is a canoe rental fee (optional).
Parking Fee? Yes. $14.50 is the daily rate, per vehicle, during regular operating season (Summer-Autumn). Well worth the cost, and you have full-day access to the park. Pack a picnic and make it a day trip! Parking is free in the winter.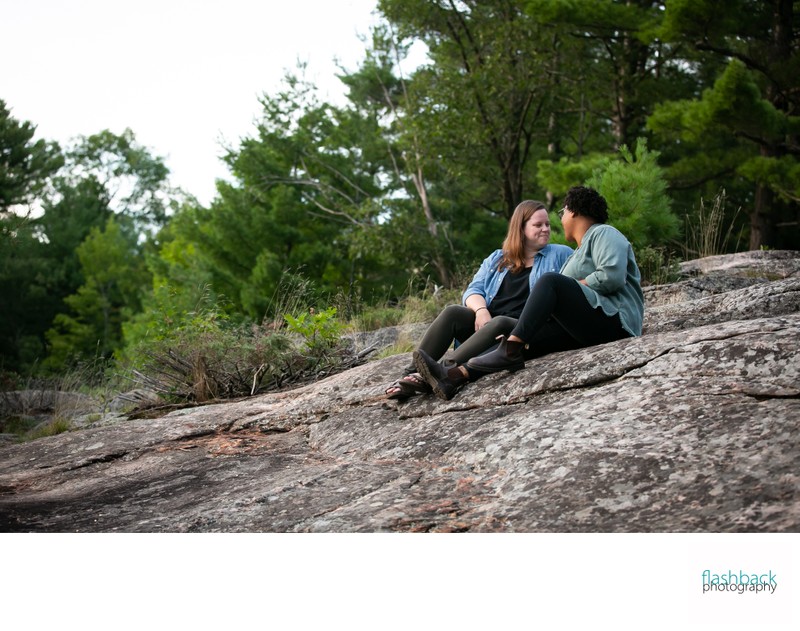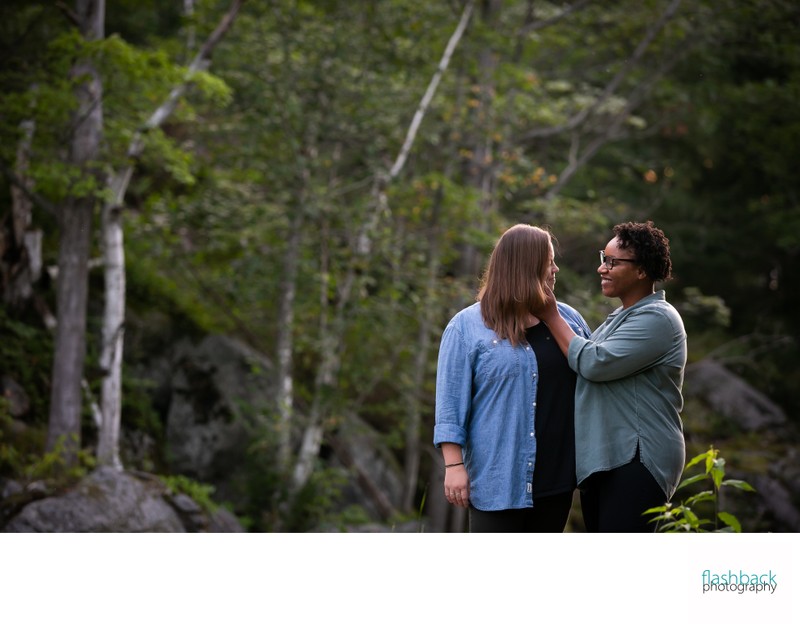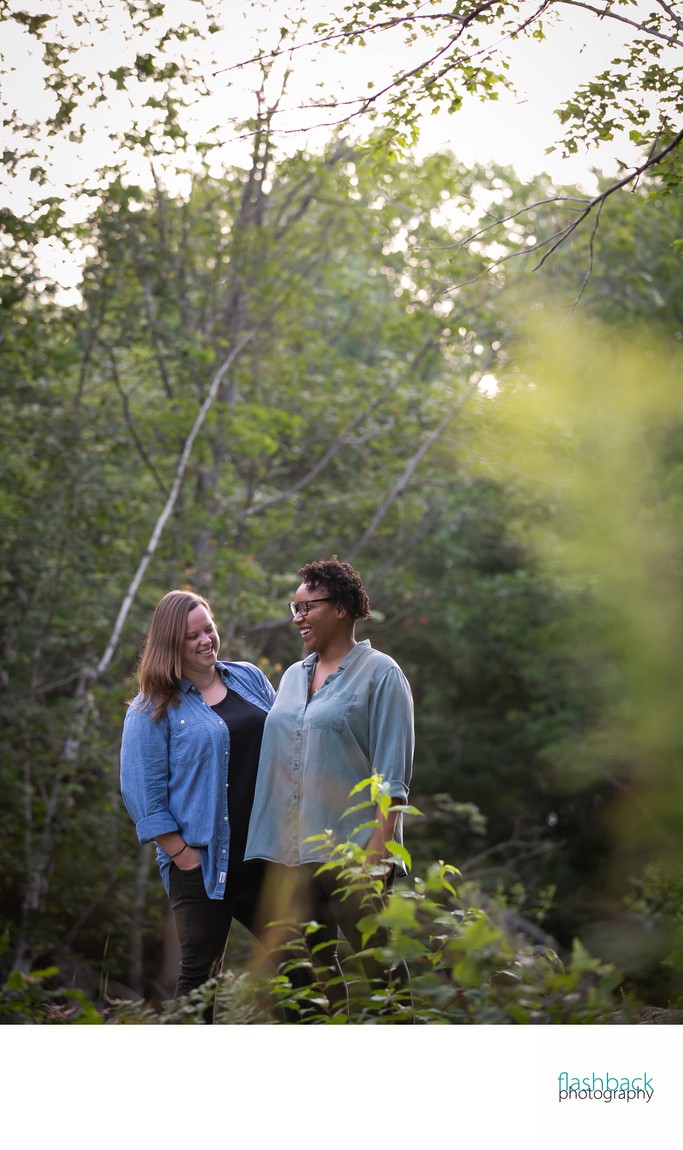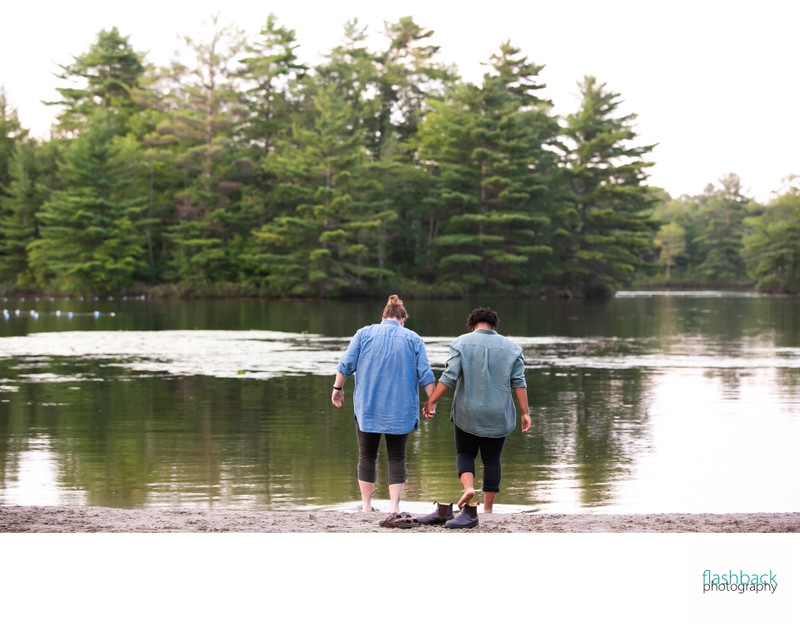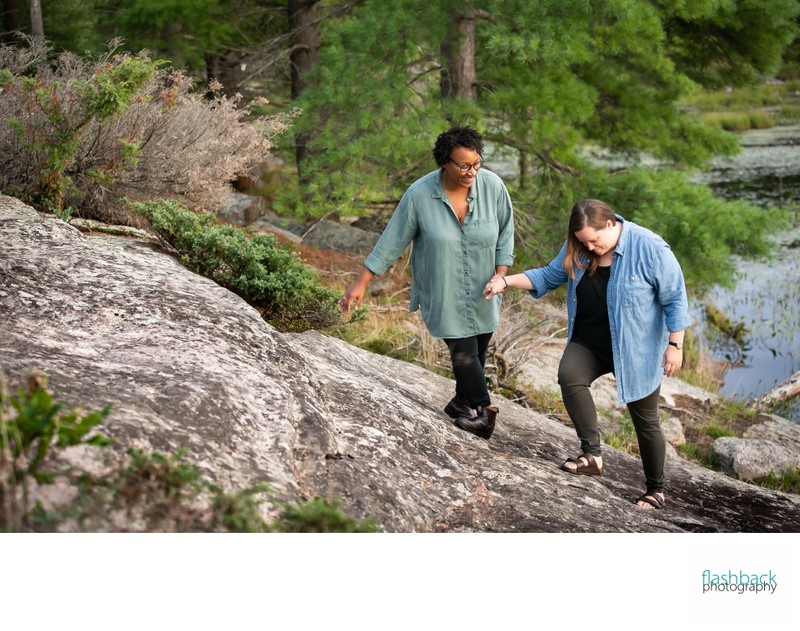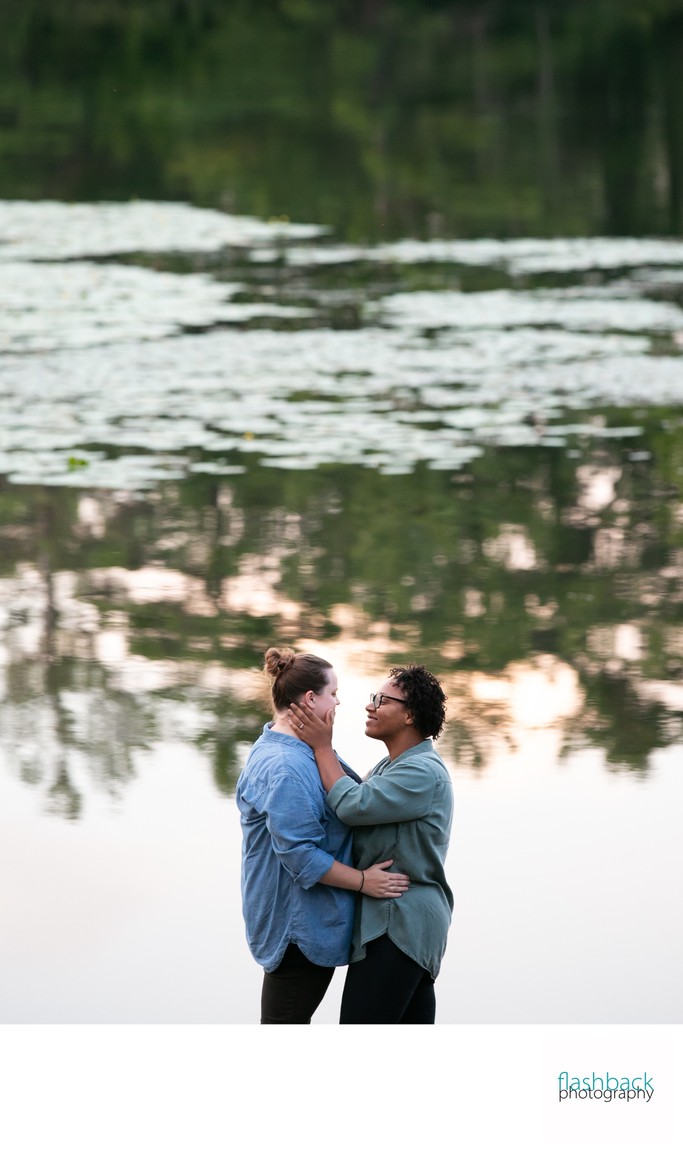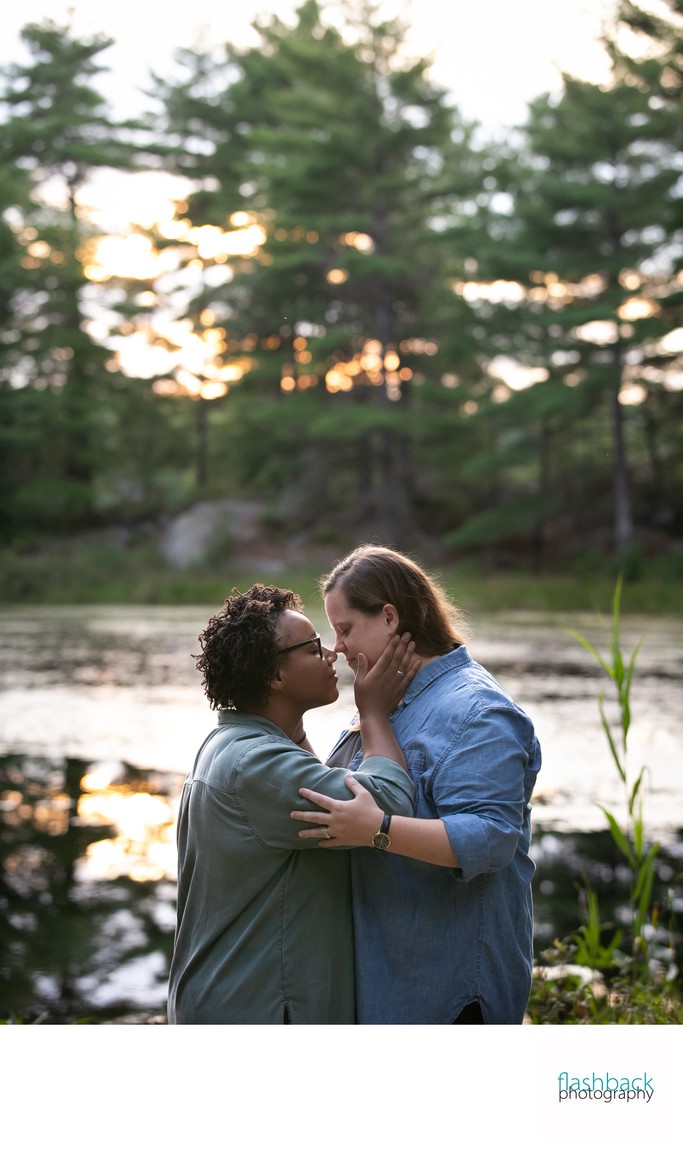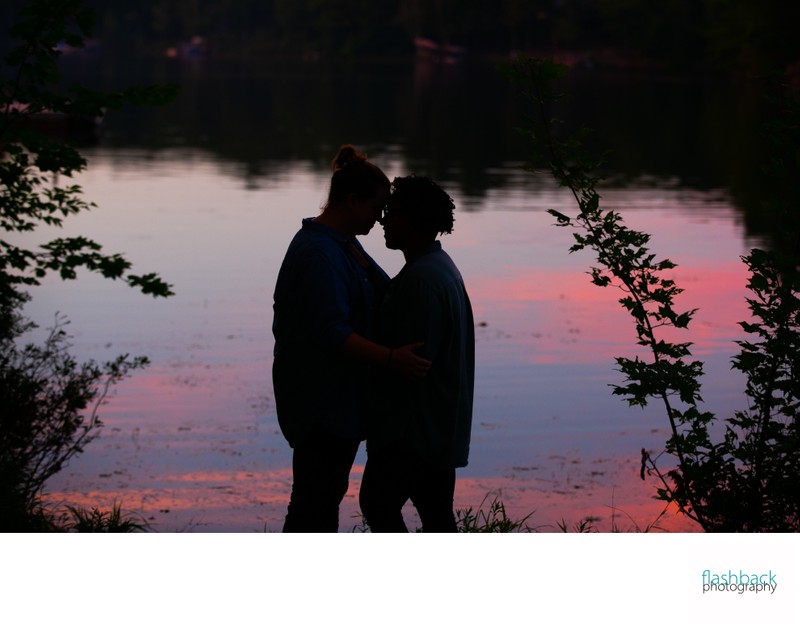 Interested in booking your engagement session at Six Mile Lake? Let's chat!