Scout's Valley, Orillia
Scout's valley is probably the most common request I receive for engagement session locations in Orillia, and I certainly understand why this is the case. Tall, magnificent trees line natural earth-packed trails up to a hilltop which overlooks the limestone quarry. For a more secluded lookout point, a man-made observation deck is tucked away from the main trail and serves as the perfect picnic spot. Deeper into the woods is a small ravine surrounded by tiny rivers. If you are willing to get a little mud on your shoes, it is worth the hike. The other feature which makes Scout's Valley a great place for engagement photography is its proximity to other areas. We can easily combine this forest location with the open trails at Rotary Place sporting complex, to offer variety and visual interest into your full engagement gallery.
Dog-Friendly? Yes, however be cautioned that there are often other dogs off-leash on the trails.
Best Season to Visit: Year-round.
Privacy Level? Moderate. This is a pretty busy place, however it is extremely large.
Permit Required? No.
Parking Fee? No.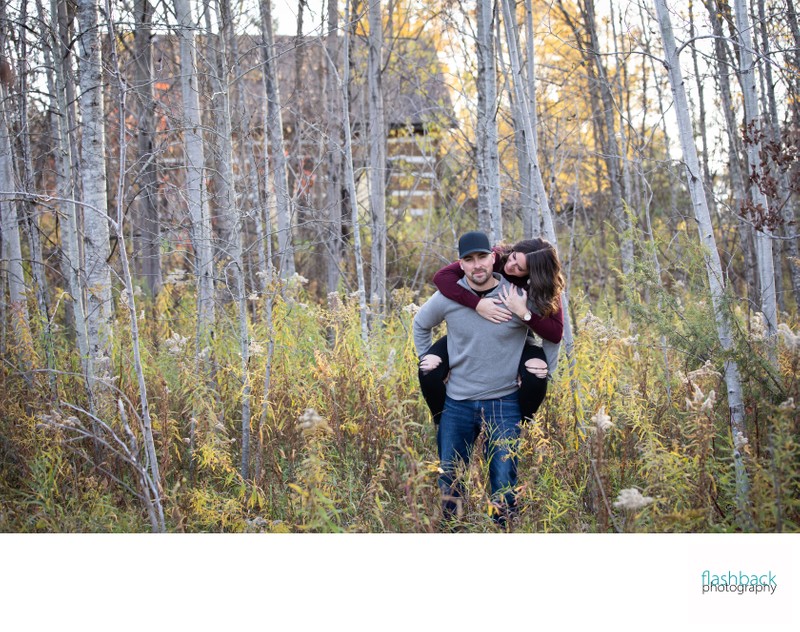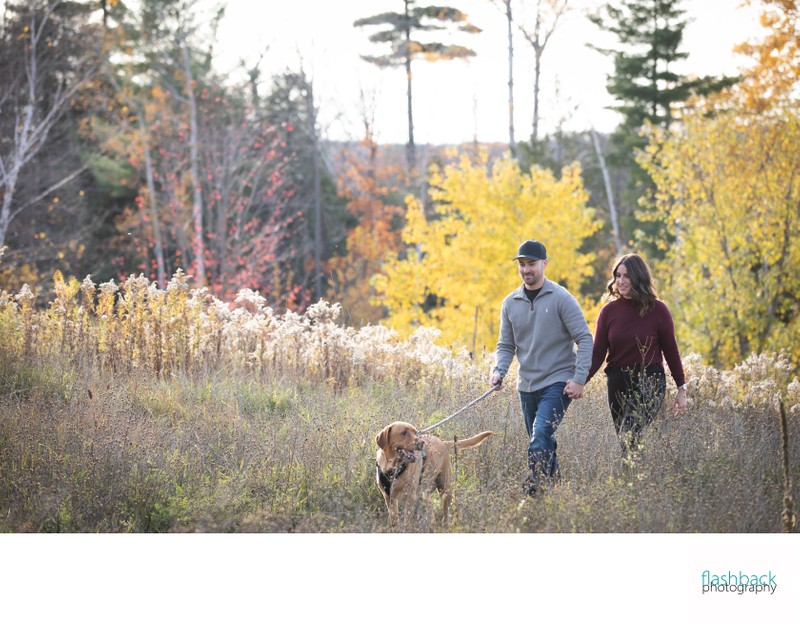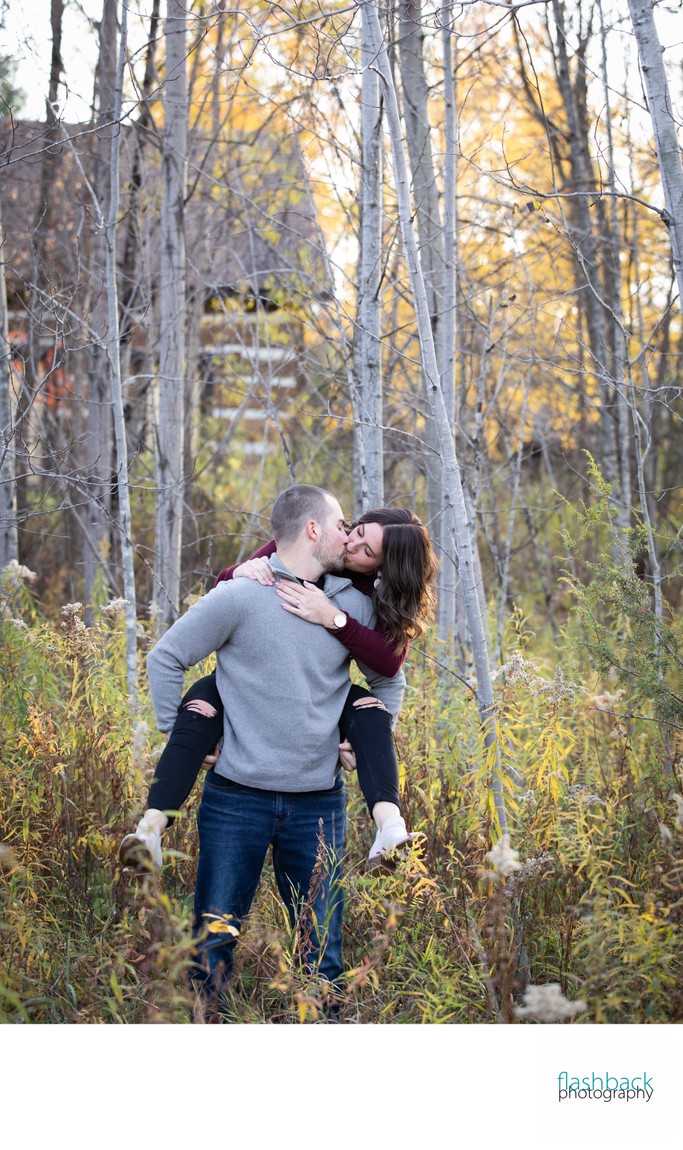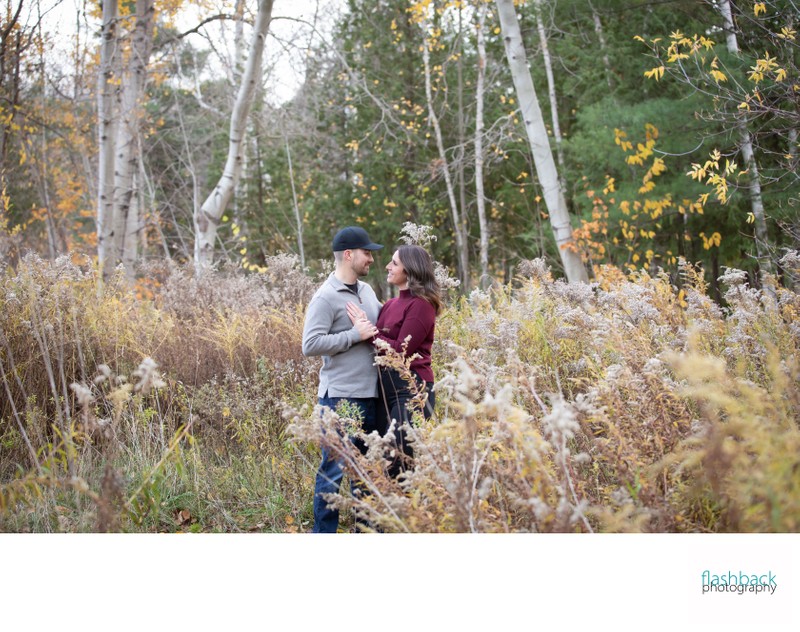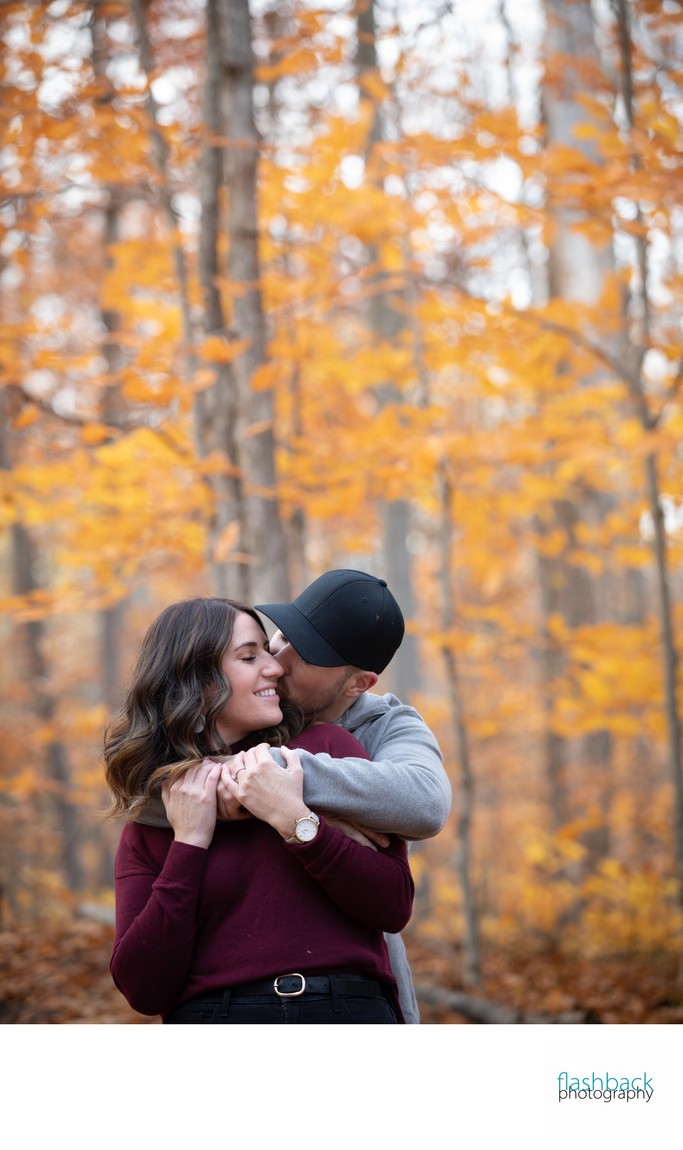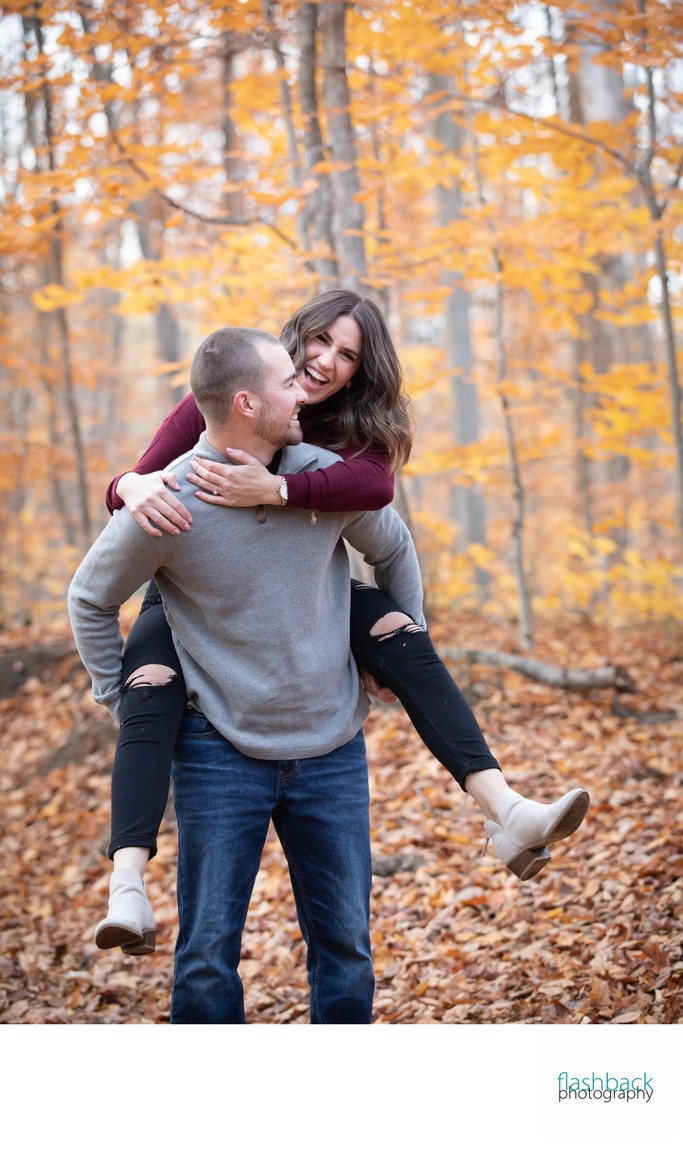 Considering Scout's Valley for your engagement session? I'd love to talk more!