Nine Mile Portage Heritage Trail
Nine Mile Portage Heritage Trail, Barrie
Let's journey off the beaten path. Even local residents are unlikely to have discovered this hidden gem as the access point is a catwalk between two houses which, at first glance, appears to lead absolutely nowhere at all. Once away from the street, we will be greeted by the open field seen in the engagement image, below. I love the long grasses, untamed and free to blow in the direction of the wind. A small picnic would really complete this setting, and tell a beautiful story in your Barrie engagement portraits. In the background is a rustic barn, which certainly adds to the scenery, however is on private property. A little further along is an unpaved trail surrounded by mature deciduous trees that form a partial canopy overhead -- a lovely location for a quiet stroll through nature's stunning backdrop. The location is very private, allowing for a more intimate portrait session that is all about the two of you. While excellent for engagement sessions, I would not recommend Barrie's Nine Mile Portage Heritage Trail for your wedding photographs as the ground can be muddy during the rainy season.
Dog-Friendly? Yes.
Best Season to Visit: Year-round.
Privacy Level? Excellent. Very, very private location.
Permit Required? No.
Parking Fee? No.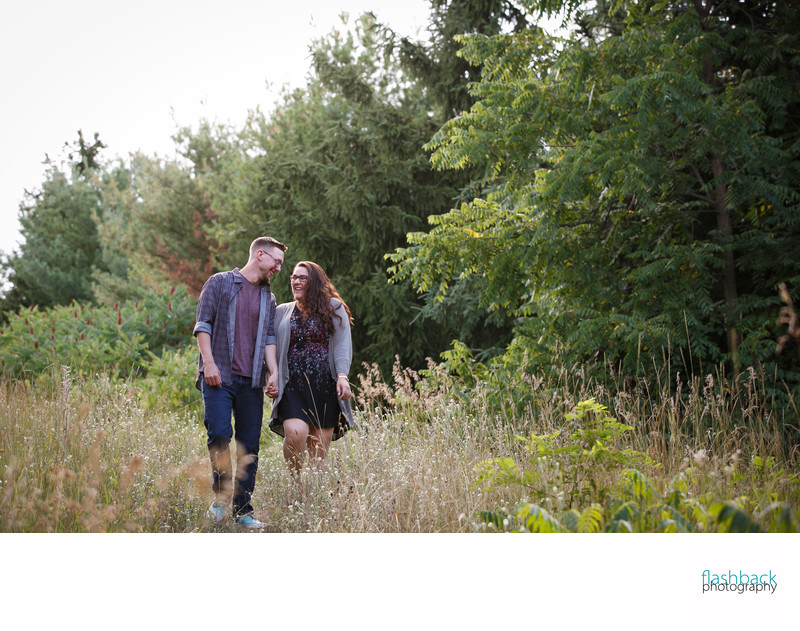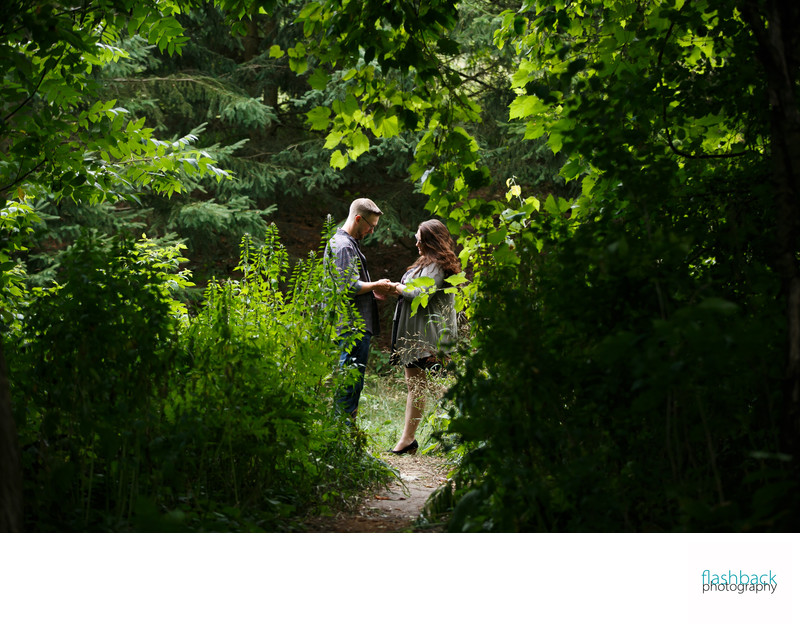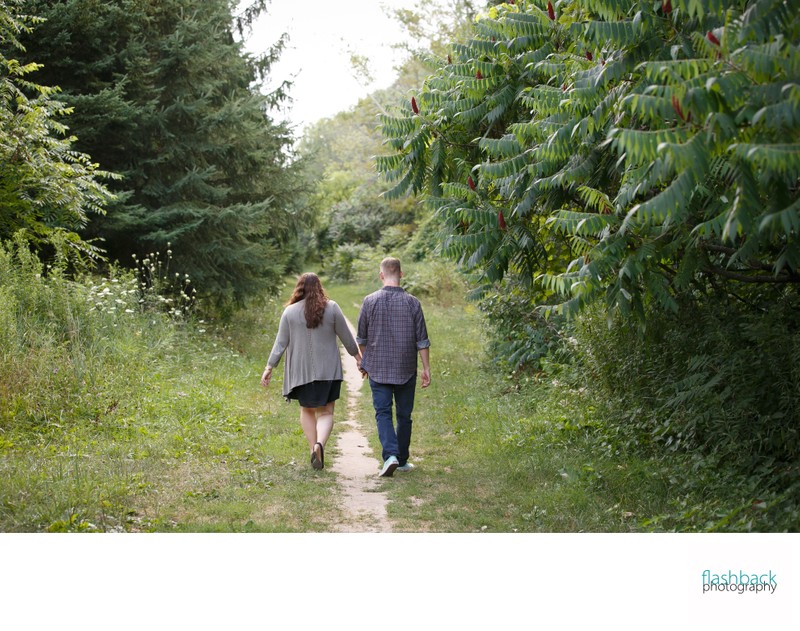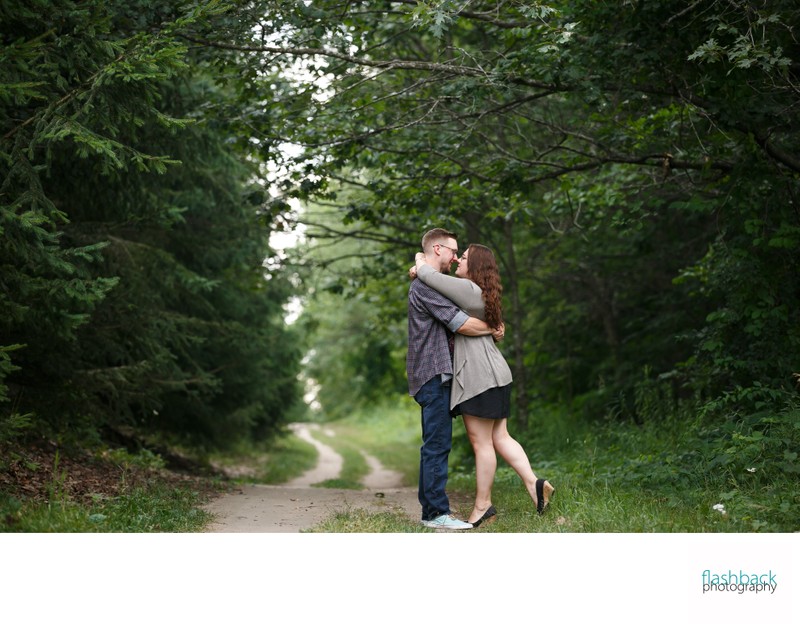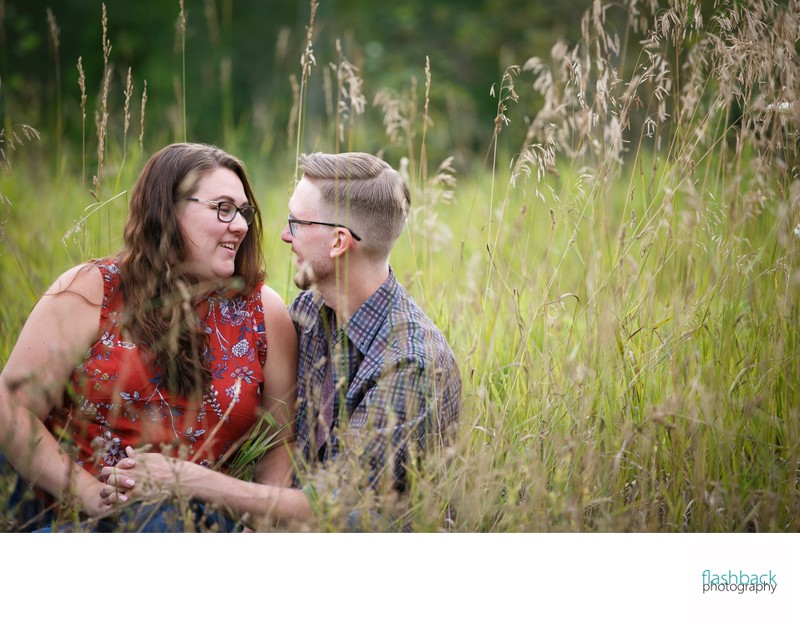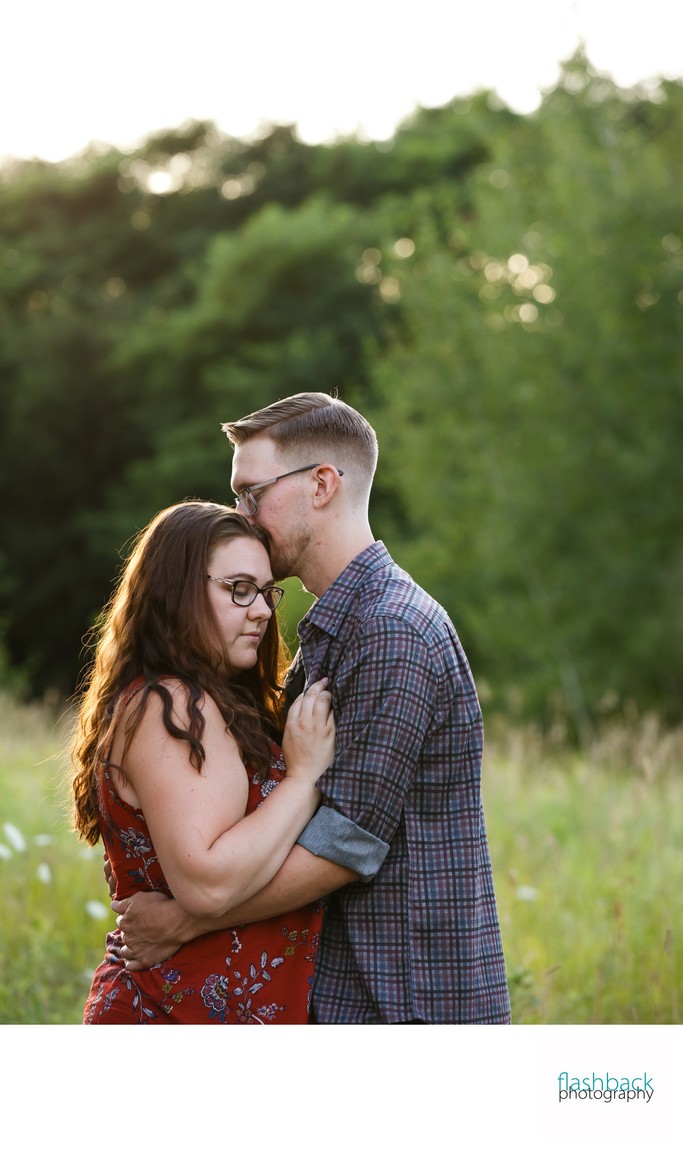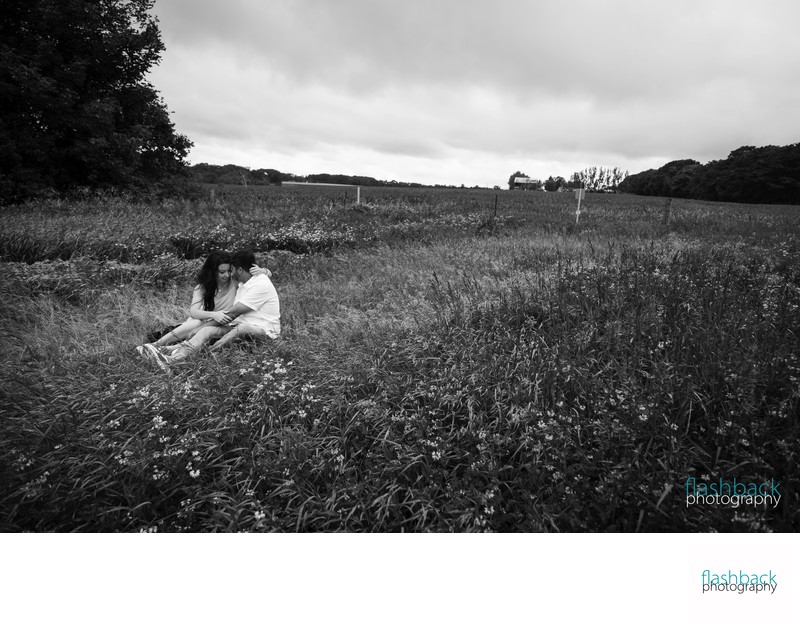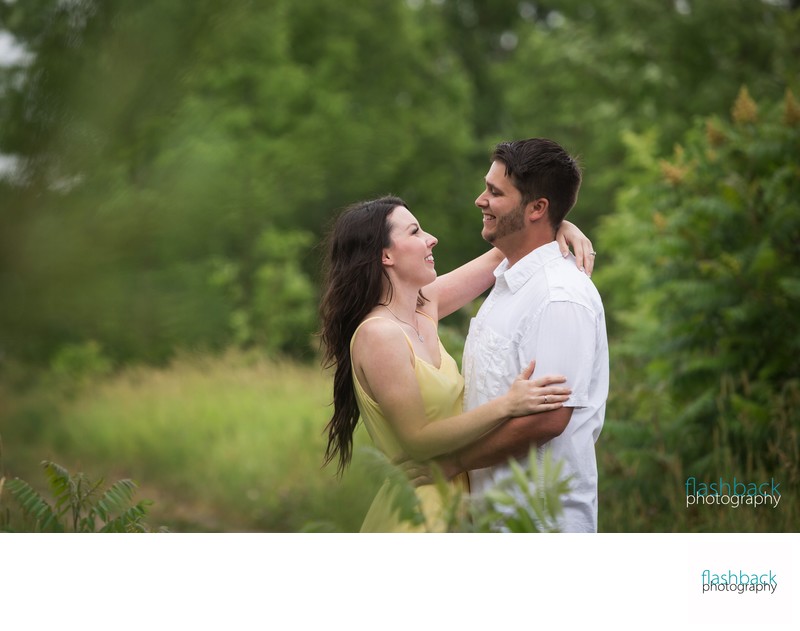 Interested in booking Nine Mile Heritage Trail for your engagement session? Let's chat!