Ontario Wedding Photographer | Flashback Photography
Tiffin Centre for Conservation Wedding
The Tiffin Centre Conservatory is such an unexpected location for a wedding, as it appears, at first glance, to be a forest with marked trails, no different from so many around the Simcoe Region. It is, however, very special. You see, the Tiffin Centre is one of those venues that is completely designed by Mother Nature: not in the glass-window-with-a-view sorta way, and not in the clear-tent-in-the-park kinda way either. The Tiffin Centre IS nature. Just you, and the trees. The meadow area is the perfect spot of a ceremony as guests can sit high on the hillside while you are married on the bridge, overlooking the calm serenity of a peaceful lake. Perfect for a more intimate wedding ceremony, the reception banquet hall (warm and cozy inside, but themed in accordance with the land and built from timber pine), is designed to accommodate up to 200 guests for dinner by the fireplace.
For this particular Tiffin Centre wedding, featured above, it was a rainy day, but the couple were determined to take advantage of the Tiffin Centre's natural surroundings and, in the end, their strong will paid off as the sun came out just moments after this ceremony kiss. Guests were in awe by the way the parting clouds resembled a scene from a Hollywood blockbuster. I loved seeing the Tiffin Centre during their winter engagement session, but it was difficult to really appreciate the diversity in foliage as the snow blended one tree into the next. To see the Conservatory at the end of summer really brought the space to life! In the colour version of this photograph, you can see a few trees starting to turn orange with the approach of autumn.
Not only suitable for weddings, this lovely piece of forested paradise is also one of my favourite locations for engagement and family portraits, or just a quiet walk with my dog.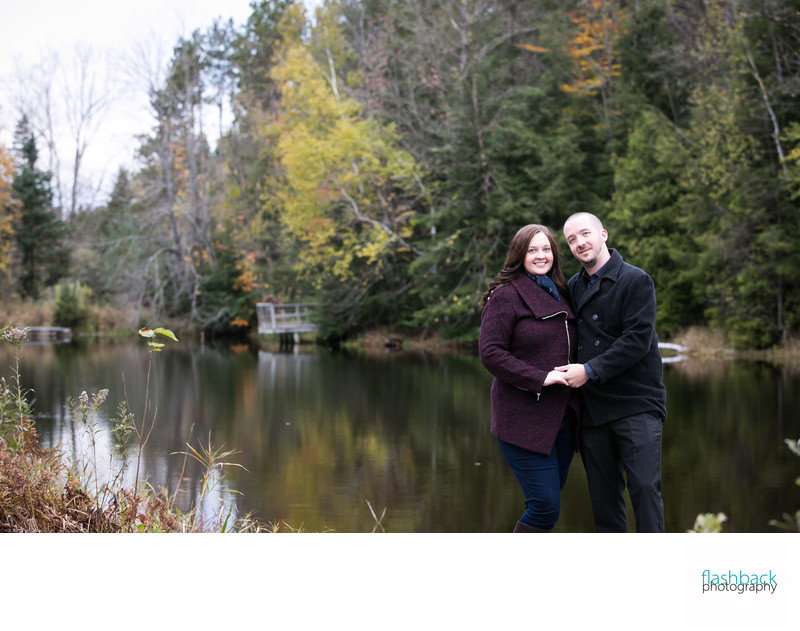 If you have another venue in mind for your wedding, consider the Tiffin Centre for your engagement portraits.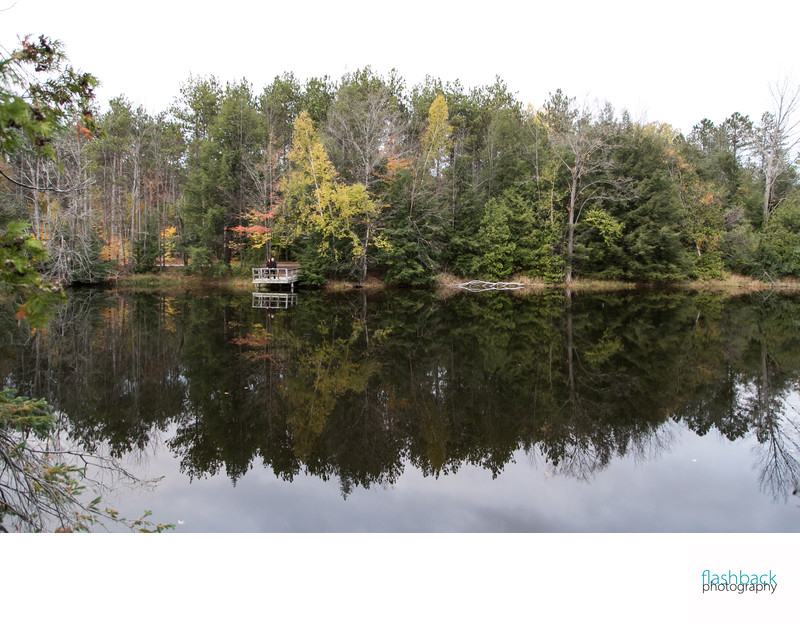 These panoramic views light up with a fiery display of red, yellow and orange foliage during the autumn months.